Solutions for Complex Shoulder Girdle and Rib Injuries

Clavicle Plating System Overview Animation
The comprehensive Acumed Clavicle portfolio includes 57 total plate options to treat a variety of fractures and fracture-dislocations of the clavicle. In this animation, we will review these options.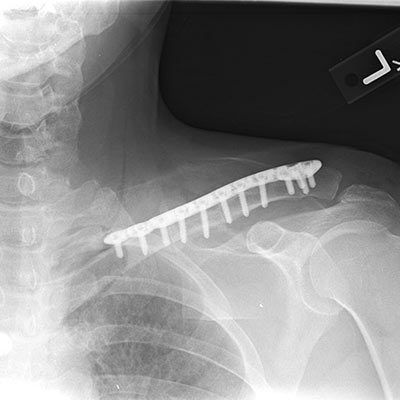 Distal Clavicle Fractures, AC and CC Joint Repair
Accounting for 15% of all clavicle fractures1 Acumed offers plating options in a variety of lengths, contours, and screw diameters.
Explore Distal Clavicle Solutions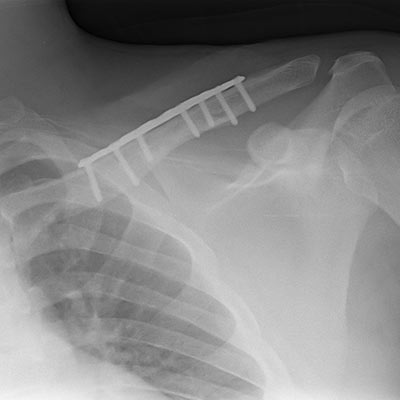 Midshaft Clavicle Injuries
Because 80% of all clavicle fractures occur in the diaphyseal region1 Acumed offers dozens of precontoured plating options to accommodate varying fracture patterns and anatomies.
Explore Midshaft Clavicle Solutions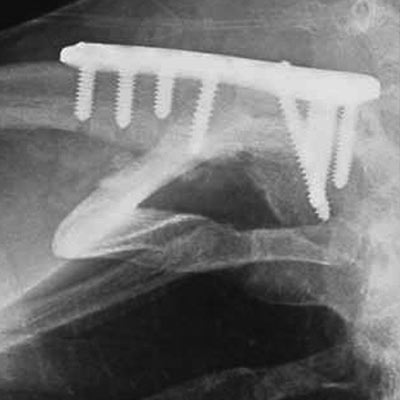 Medial Clavicle Injuries
Accounting for only 5% of all clavicle fractures1 medial clavicle injuries are often associated with dislocations and/or sternoclavicular disruptions.
Explore Medial Clavicle Solutions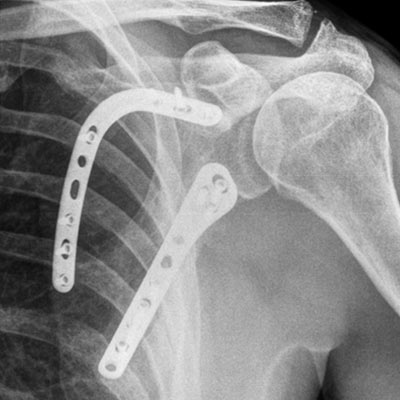 Scapula Fractures
Scapular fractures are rare, but can be complex to treat. The Acumed Scapula Plating System includes precontoured plates intended to minimze the need for intraoperative plate bending to help save operating time and allow the surgeon to focus on restoring scapular anatomy.
Explore Scapula Solutions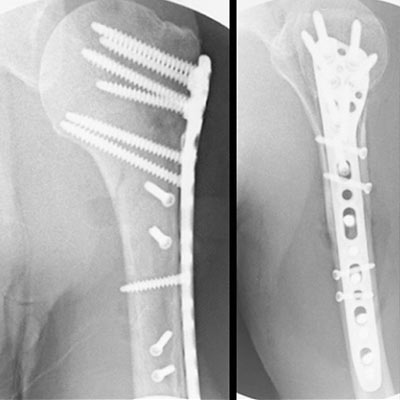 Proximal Humerus Fractures
These fractures are commonly seen as a result of a ground-level fall on an outstretched arm. The Acumed Polarus® 3 Solution is a comprehensive system designed to treat proximal humerus fractures with an array of plate and nail options.
Explore Proximal Humerus Solutions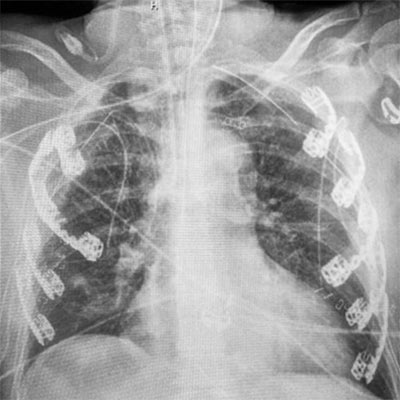 Chest Wall / Sternum Fracture Fixation
Rib and sternum fractures are common in cases of severe trauma, such as a motor vehicle accident. The Acute Innovations RibLoc U Plus Chest Wall Plating System is intended to stabilize and provide fixation for fractures, fusions, and osteotomies of the ribs, and for reconstructions of the chest wall and sternum.
Explore Chest Wall/Sternum Solutions
Acumed vs. the Competition
Acumed has the most complete selection of upper extremity fixation and specialty plates on the market.*
The outer rings in the charts represent Acumed's product portfolios, while the inner rings represent our competitors' offerings. Acumed has more shoulder and rib products than most of our competitors.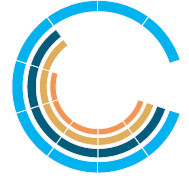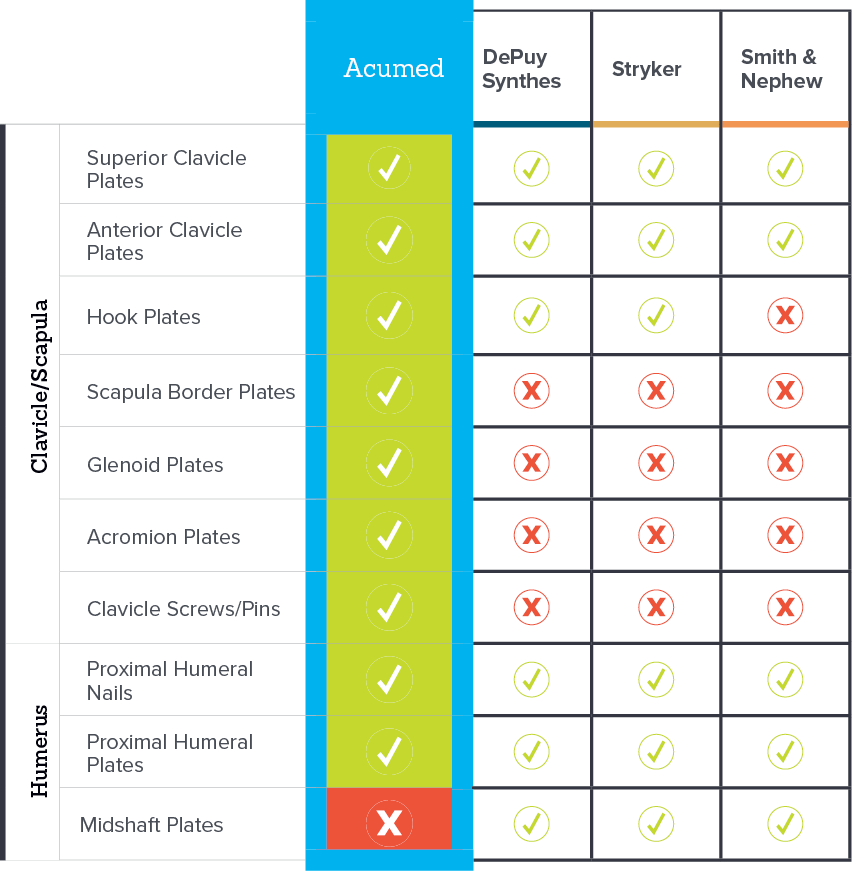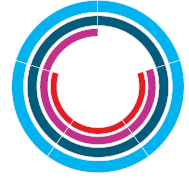 *Competitive data on file with Acumed. GEN00-30-B; 2020.
1. Data on file at Acumed